false
The Nissan ARIYA takes excitement to the next level with breakthrough technologies and an all-new EV platform.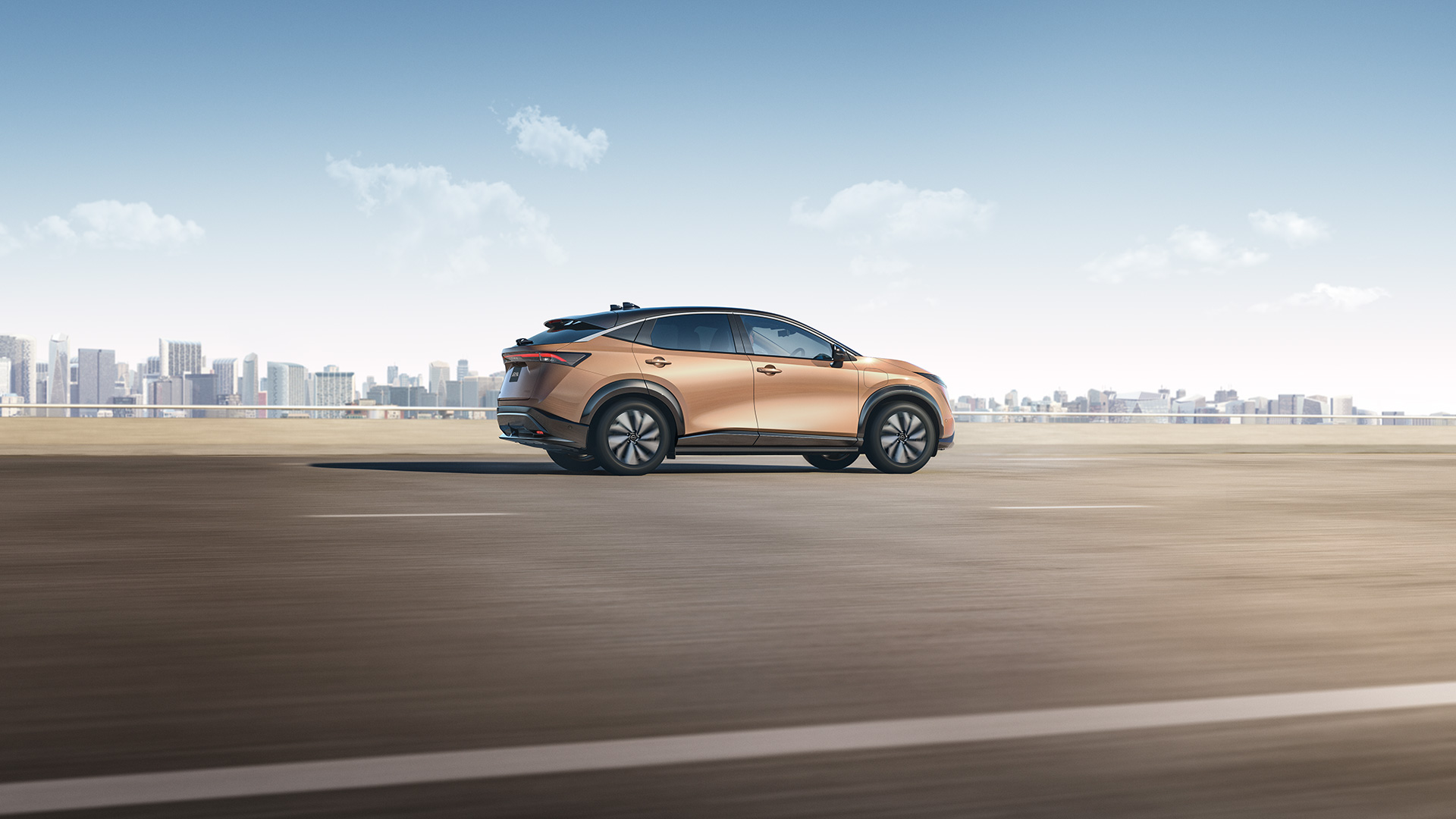 The power to increase handling and comfort
e-4ORCE ALL-WHEEL CONTROL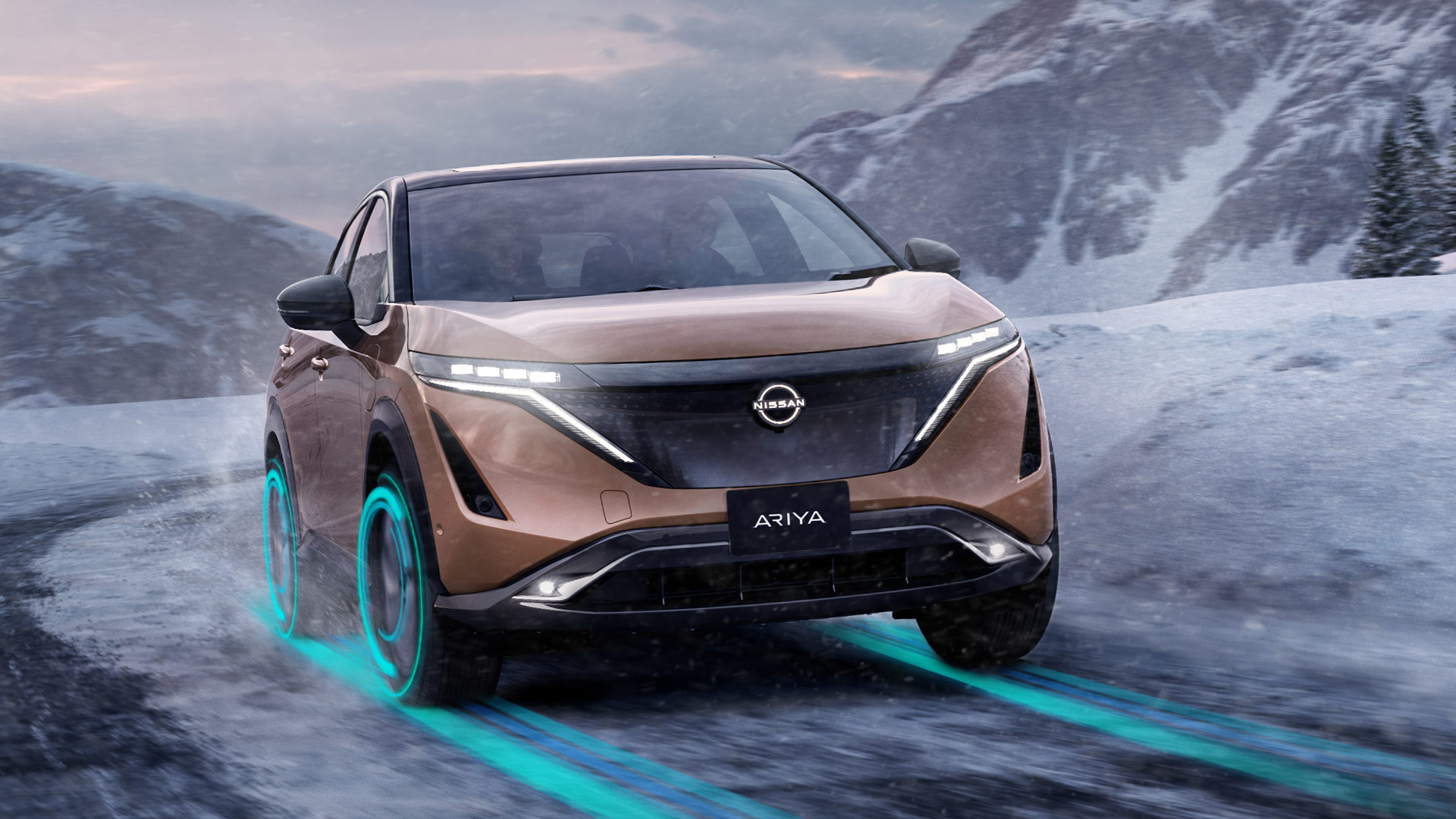 At its most essential, e-4ORCE is an all-wheel control system with dual electric motors. It's eye-popping fast. It's stable and agile on practically any surface. But it's the new level of control that awakens your drive. The ability to transfer 100% power from the front to the rear wheels delivers precise handling. The independent wheel torque control counteracts over- or under-steering. Passengers? They'll certainly appreciate the fact that e-4ORCE controls vehicle motion as soon as the brakes are applied, giving everyone a smooth, stable ride. So get in and experience the utmost confidence of all-wheel control. With e-4ORCE, you have the power.
There's fun-to-drive. And then there's the Nissan ARIYA.
EMBRACE THE THRILL
Near-perfect 50/50 weight distribution
If you want superb handling, you need balance. That's why the Nissan ARIYA was built with even weight distribution.
Get ready for one-pedal driving. Press down for an instant rush and ease off to slow down. Smooth all the way.
Customise the Nissan ARIYA to match your mood and the road conditions.
A MODE FOR EVERY MISSION
The exhilaration starts here. Select Sport Mode and the response gets tighter, sharper. When surroundings change, opt for Eco Mode or Snow Mode.
Frequently Asked Questions
WHAT ARE THE PERFORMANCE SPECS FOR THE NISSAN ARIYA?
WHAT IS THE ACCELERATION OF THE NISSAN ARIYA?
WHAT IS THE HORSEPOWER OF THE NISSAN ARIYA?
Next
Explore Electric Vehicle Benefits